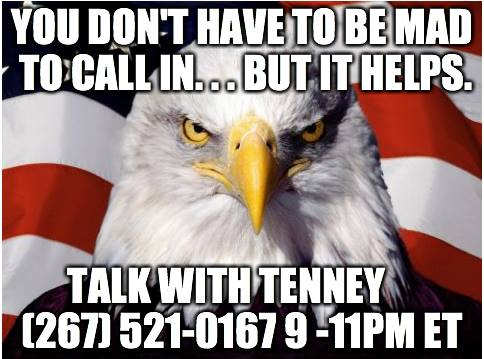 UPCOMING SHOW:
OPEN LINES. Monday, May 30, 2016: 9-11 PM Eastern, 6-8PM Pactic, 8-10
CALL: (267) 521-0167 to be part of the program.
People who are veterans or friends or famiily members of those who died or who are injured are most welcome to Call (267)521-0167 to be part of the program as we honor those who sacrificed their lives for our freedoms.
OPEN LINES on Memorial Day, as we honor those who gave their lives to protect our freedoms, join Yvonne Smith and Lauren Tenney in confirming the pledge to assist veterans who are injured in war. All too often veterans are being directed into the clutches of organized psychiatry. Organized military psychiatry and military psychology are not often discussed, although many Americans support the idea of veterans getting support. However, psychiatry is killing people and those who are veterans are targets for the industry. Veterans who died because of psychiatry ought to be honored. In addition to your calls, we will be discussing the current Bill concerning Informed Consent for Veterans, the DARPA iniatiative for implanting chips in the brains of veterans, the FOIA request showing evidence for shock treatment on veterans -- including pregnant veterans, family members who seek out psychiatric/psychological services from the VHA, and genral abuses of psychiatry.
To see the proposed informed consent bill: http://laurentenney.us/files/115672174.pdf.
Blogs and Radio Shows on
Military Psychology
TORTURE AND THE NEW 'FEMINISTS': APA COLLUSION WITH DOD
https://talkwithtenney.wordpress.com/torture-and-the-new-feminists-apa-collusion-with-dod/
Talk with Tenney: Open Lines: Sanctioned Torture: APA Collusion with DoD
http://www.blogtalkradio.com/talkwithtenney/2015/09/24/talk-with-tenney-open-lines-sanctioned-torture-apa-collusion-with-dod
SPECIAL READING: The Hoffman Report Executive Summary Part 1
http://www.blogtalkradio.com/talkwithtenney/2015/09/12/special-reading-the-hoffman-report-executive-summary
Special Reading: The Hoffman Report Executive Summary Part 2
http://www.blogtalkradio.com/talkwithtenney/2015/09/14/special-reading-the-hoffman-report-executive-summary-part-2
Special Reading: The Hoffman Report Executive Summary Part 3
http://www.blogtalkradio.com/talkwithtenney/2015/09/14/special-reading-the-hoffman-report-executive-summary-part-3
Blogs and Radio Shows on
Military Psychiatry
Electroshocking Veterans and Their Fetuses
http://www.madinamerica.com/2015/11/electroshocking-us-veterans-and-their-fetuses/
Talk with Tenney: FOIA: Evidence of VAMCs Electroshocking Veterans
http://www.blogtalkradio.com/talkwithtenney/2015/11/12/talk-with-tenney-foia-evidence-of-vamcs-electroshocking-veterans-and-other-dis
Talk with Tenney: OPEN LINES: Memorial Day: Focus on Veterans May 26, 2014
http://www.blogtalkradio.com/talkwithtenney/2014/05/27/talk-with-tenney-open-lines-memorial-day-focus-on-veterans
"Talk with Tenney" with Lauren Tenney and "Late Night with a Hero" wiith host Yvonne Smith Shows at: www.BlogTalkRadio.com/TalkWithTenney
Call in number: (267) 521-0167
Idea for a show? (718) 273-8708